Why make any effort and cause an extra cost of creating a multilingual website? Why would you bother with website translation? It's 2022, and anyone can speak English, right?
Sure about that? Do all 7,8 billion people around the Globe understand this language? That's more than doubtful. To be accurate, only 17% of the world population use English. Are you surprised? So are we too.
Let's front some facts and find out how crucial it may be to deliver a message to your buying persona in her mother tongue to lead to a conversion on your Web.
Do we need multiple language versions of our website?
It's one of the most vital questions business owners ask themselves. Yet, it requires a wise answer. You may use any translation tool for this purpose. But then another question pops up – is it dependable? Is it trustworthy? How would it affect my brand image? Would you like any other brand to communicate with you like that? Surely not. Would you dare to do it to your Buyers? Probably not. Well, You shouldn't! Either way, it's unprofessional. And you know what? Most of the businesses got it right now.
Doing business online is more valid now than ever before. Particularly when expanding globally. In the Post-Covid era, all happens online. The pandemic has disclosed one truth – you won't succeed, and you won't scale your business unless you have a solid online presence. The pandemics have increased the necessity of being connected. Especially if you aim at an international audience.
Do you feel you need to give a boost to your brand in the international arena? Want to entice new prospects and leads? Or, maby you want to take the lead in the race for new customers?
Read this article till the end. We'll present to you the most beneficial multilingual website practices. Is your business located in Scandinavia or Eastern Europe? Do you fancy targeting audiences in these locations? Well, then you've might just found a golden fish. Are your three wishes – more traffic, more leads and more sales? Keep reading; you won't regret it.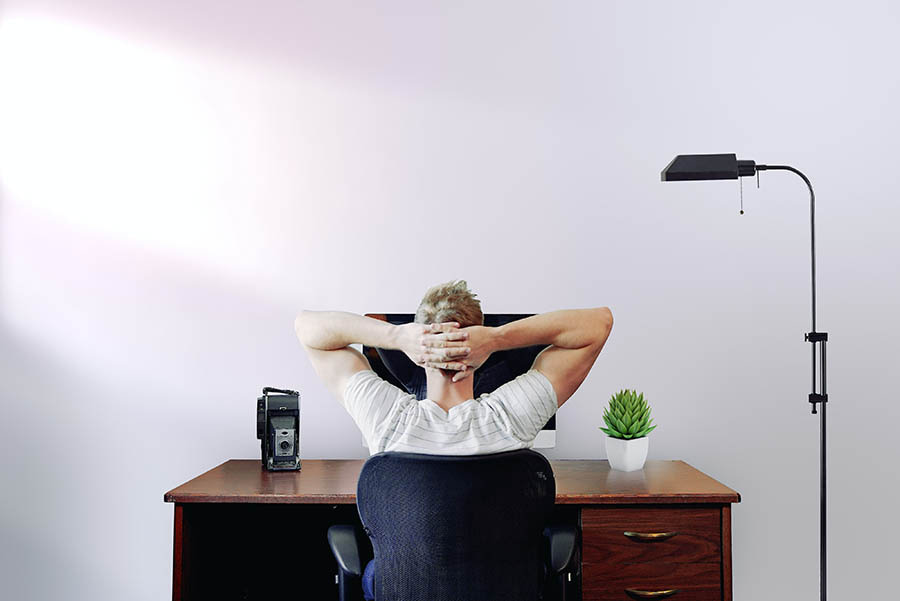 How Would You Benefit From Having A Multilingual Website?  
Everyone who aims to grow its business must have given at least one thought of targeting globally. If you decide that it's the right path to take, you may wonder how to proceed. Many businesses would start expanding by creating numerous language versions of their website to deliver a message in their audience's language.
Here is an overview of the main benefits of a multilingual website.
Broaden your reach
Only 26% of all internet users consume content in English. The rest of the users belong to other language groups. Let us analyze a survey of more than 3,000 global consumers in 10 non-Anglophone countries in Europe, Asia, and South America. The result showed that 75% prefer to buy products in their native language. Also, 60% rarely or never buy from English-only websites.
How do you go about that? Consider creating your Web in the language of a market you've decided to target. It would help you reach a significantly larger audience.
Increase Conversion Rate and Lower Bounce Rate
Let's assume you publish high-quality content on your multilingual website. In this way, there is a chance that the site will engage visitors. They will also stay on your site longer. The bounce rate will decrease. At the same time, the conversion rate will improve. It may be way higher than you could expect. In the end, you are likely to end up with increased revenue and ROI.
Customer-Centric Behavior. 
What does it mean for visitors that you have multilingual content on your pages? It tells that you bother, you care about your audience. You improve the experience of your prospects. It pleases them, and as a result, you are likely to benefit from increased conversion rates. You make them feel welcome and comfortable. If so, they'll come back and buy again.
Outrank Your Competitors. 
Having a multilingual website will make it possible to outrank your competitors who lack such a site. We know it's an appealing factor for you. Isn't it? Help your audience in their native language. It will improve their experience. Also, you will see increased organic traffic to your website. If the content on the website was valuable, others would link to it. It's called backlinking. If a dofollow link comes to you from a web with a higher authority, your website's authority will grow too. And the site would climb higher on search engines. Those who are on top of the Search Engine Result Page (SERP) get the biggest slice of this cake. The #1 Result In Google Gets 31.7% of All Clicks. Focus your efforts and budget on SEO to consistently rank higher than your competitors.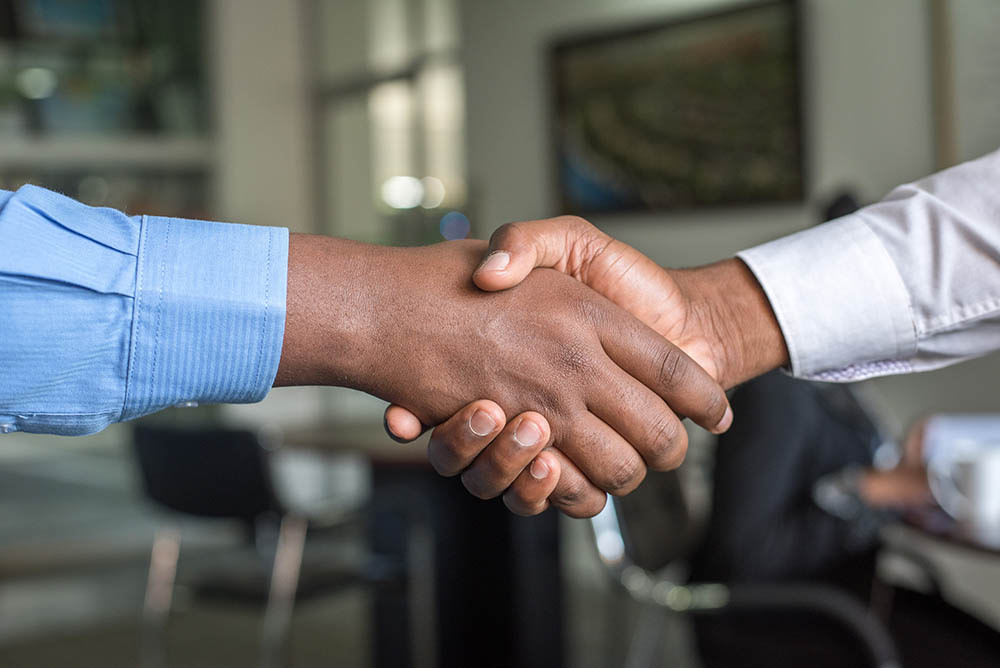 Trust Building. 
Engaging your customers in their native language builds trust. Trust is an essential ingredient for online businesses. Thus, you will ultimately benefit from it. Let's dive into the results of another case study on 2,430 online buyers. They were from eight different countries. The study proved an undeniably strong link between in-language content and a consumer's likelihood of making a purchase. 72,1% of buyers consumed native language content. 72,4% said they would be more likely to shop if product info was in their native language. 56,2% answered that access to information in their mother tongue was of a higher priority than the price.
Now we move on to the topic. The topic that we promised you in the introduction of this article.
Multilingual Website Translation Dos and Don'ts.
There are around 7,000 languages in the world. You can instantly get lost in this vast jungle. What's crucial here while picking the suitable language is to correctly craft your buying audience model and break it all down by demographics that apply to your case. Also, assess the data based on the research and make data-driven decisions. Only then you'll understand which language is the right pick for you. Once you've fortified the need of implementing a multilingual website solution, you need to make a range of essential choices. It depends on your chosen region, culture, and language. It is necessary to draw your audience's attention. Only then you'll be given a chance to convert the website's visitors into your clients.
Layout and Design of a Website.
The first step is to determine the website layout and design. These elements must be compatible with your target region's unwritten code. It should also adapt to the audience while changing location and viewers. Your multilingual website needs to fulfill these requirements in any case quickly. A user-friendly interface is necessary, along with an intuitive web design to draw attention.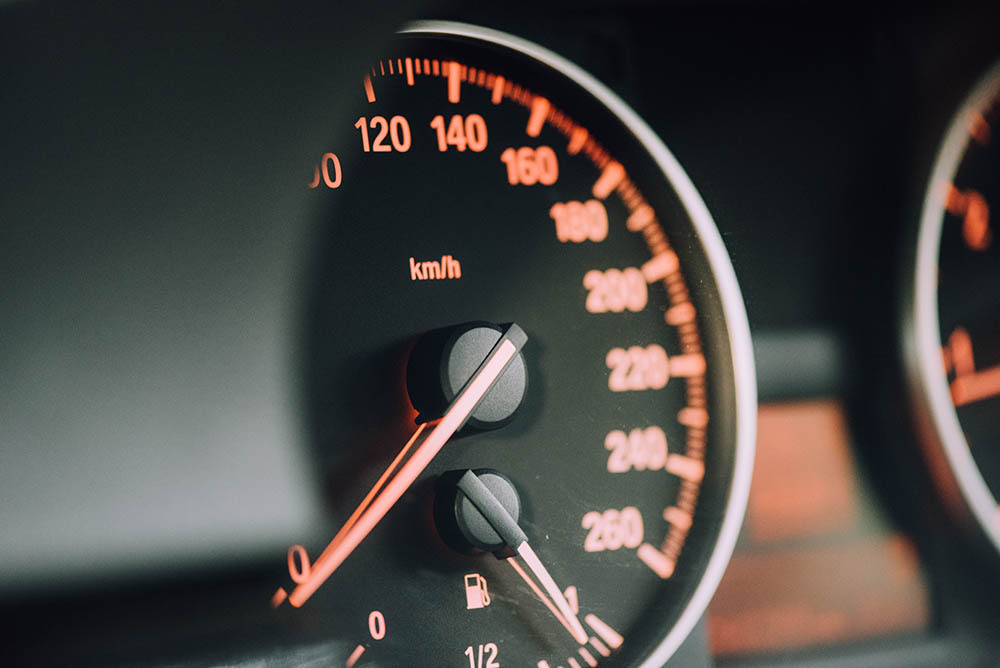 Design goes along with responsiveness. Do you love slow-loading websites? We know you do! Everyone does…hate it. Users hate slow webs so much that they tend to leave after a max of 5 seconds of waiting. Some experts say that 2 seconds are fine; 3 seconds for some may already be too long. Your Web must be fast and equally responsive on both desktop and mobile.
Easiness in editing your multilingual content (Website translation)
Of all CMSes, we recommend WordPress.org as this is the most popular and reliable Content Management System. It serves 45% of all Websites using CMS in the world. It has thousands of plugins that let you manage your Web without any coding skills. (think of paying your Web-Developer for each blog update?! It's ridiculous and, at the same time, terrifying. Who would afford that? Times have changed. Thankfully!). It also deserves to be mentioned that plugins for WordPress.org have excellent SEO reputability. Search Engine Optimization (SEO) makes your Web findable on search engines like Google, Bing, etc. More about the SEO in the last point of this article. With WordPress SEO plugins like Rank Math or Yoast, you can work on the SEO of your multilingual content without bothering anyone else.
Website Domain and URL. 
Content is one thing, but search engines won't favour it unless it has a tidy URL structure. As a foundational element of website translation and global SEO, you'll want to determine your multilingual URL structure strategy early on in the process.
After all, both users and search engines make assumptions about your website and your brand. These would be based on the structure and format of your website's URLs. The approach you decide on will most likely be replicated across all markets. That's why you need to consider what languages you're planning to translate into in the short term, plus the languages you plan on launching in two to three years.
There are three commonly used approaches to creating multilingual URL/domain structures:
Country-Code Top-level Domain (ccTLD)
www.mywebsite.no
no.mywebsite.com
www.mywebsite.com/no/
All of them have their cons and pros, and they need to be carefully analyzed to fit your needs. Choose wisely.
Consistency of a Website Design. 
Consistency of website design is a crucial factor. It gives users a good or bad experience. The following sub-domains define uniformity.
Elements. 
Every Web consists of building blocks. They conspire to form a unique website. You need to be consistent through all pages and their features, including header, footer, navigation bar, and sidebar. Together they make the skeleton of a website. Here is a visual example of the BBC News website. It presents excellent coherence for all pages.
The header and font size are equal for all pages. It results in a perfect website's integrity. And finally, it pleases users. It's because they can predict the whole website's layout and interface after being familiar with just one of the pages.
Design. 
Your website's visual design should be consistent throughout all pages. A balanced design adds harmony to it, and it gives a premium experience to visitors. What can you see in the above figure? Did you see that varying font size and design? These are consistency breakers. They break down the user-friendly interface, but the consistent design will give a much better look. That might draw visitors' attention.
Content of the website. 
While dealing with multilingual websites, Google Translator is a terrible idea. Why take risks? After seeing your linguistically imperfect content, some users may get annoyed. They'll leave and probably never come back. It then won't matter how good the factual content was.
It would be best if you worked with professionals who nail it. They would embed your content into the multilingual background. We also recommend that in-country marketing experts do this work, in particular, if you target a different culture.
Let's say you need a good Web Copy. Think of Norway and Kazakhstan. These two countries have very little in common in terms of worldview and mentality. Once you find a person from Kazakhstan who has lived in Norway for years, you are one step further. If the person is fluent in both languages, understands the cultural context and nuances, it would be very likely that this soul would have succeeded in the translation task. A perfect "dry" human translation isn't always sufficient. We need to set our content in the proper context.
You should also pay close attention to the positioning of images, texts, and videos. Why is it necessary? Sentences in some languages might be twice as long as those we translate from, and they may need more space to be displayed on the screen. Similarly, some languages use right-to-left writing. It can turn the website's UI upside-down.
To sum up, the most suitable website translation solution would involve a native writer or a person fluent in that language who has lived in the area you aim at with your multilingual website.
Transcreation
Let's move one step further on our "Making a perfect multilingual Web Copy" path. It may happen that you'd need to get the job or some of its elements done in a transcreation method. 
Trans whaaaaaat? – you might think.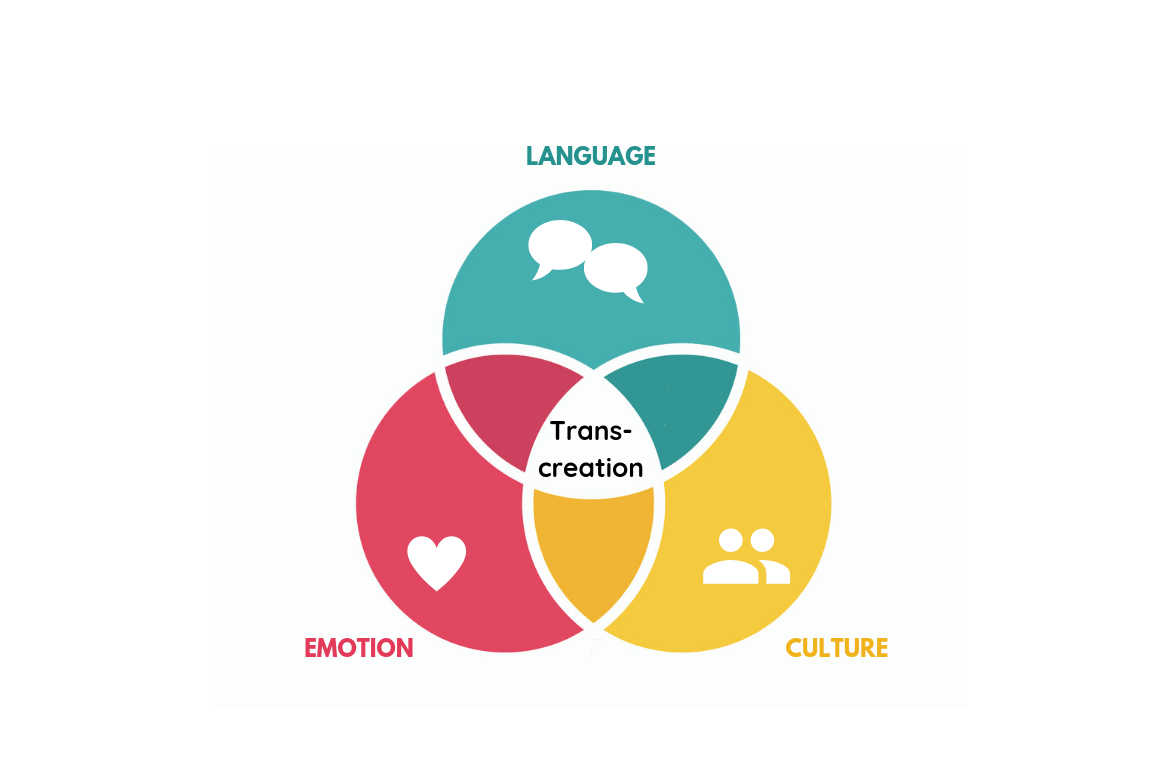 Transcreation means creative translation. It is the very top level of a human translation. Still, it requires considering all possible linguistic and cultural factors in a translation process, including creating content from scratch. It's a time-consuming process, and it needs more effort and skills than a word-for-word document translation, but the extra work can pay off.
Now, the method is usually used in the marketing and advertising field to adapt creative messages or slogans to global audiences. But transcreation might also be used when a message's creator and its intended recipient speak the same language. For example, Britons might not understand some American phrases and vice versa.
Transcreation can be of use when translating the following:
Idioms
Taglines
General Branding Materials
Humour
Country-Specific Phrases
Wordplay
Logo and Tagline.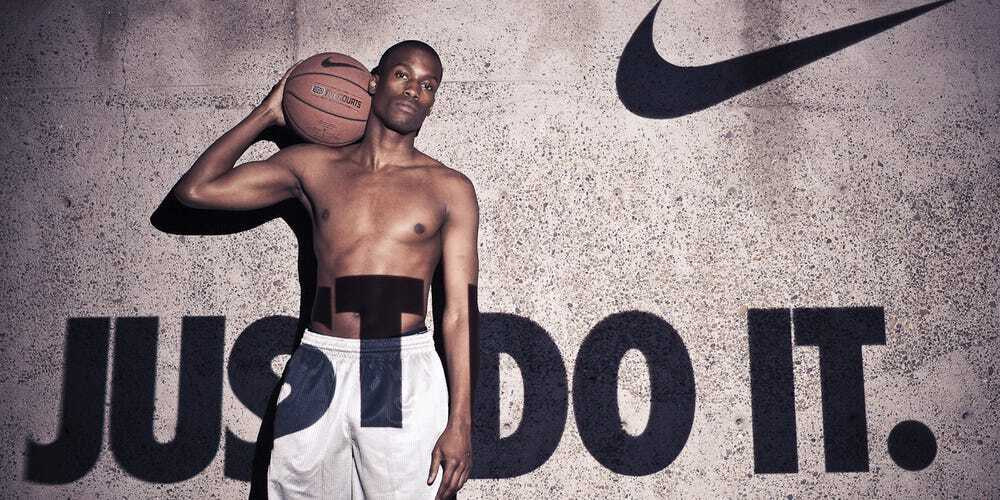 Like any other website, a multilingual website requires a strong tagline and logo. They should be coherent and reflect your services. Also, your slogan should be referring to your services. It would be best if you adapted it linguistically and culturally. Don't forget to consider your targeted region.
In some cases, it would be justified to create a new brand name in other languages. Such that it has some meaning and fits your target region's culture perfectly. Be careful with multilingual taglines and names. You've heard of transcreation services, haven't you?
And, you must know one of the Japanese automotive companies – Mitsubishi. They've been producing the Pajero model for years. The indisputable thing is that this car should never carry this model name on the Spanish-speaking markets as some people may get indignant.
SEO and Marketing of Multilingual Website.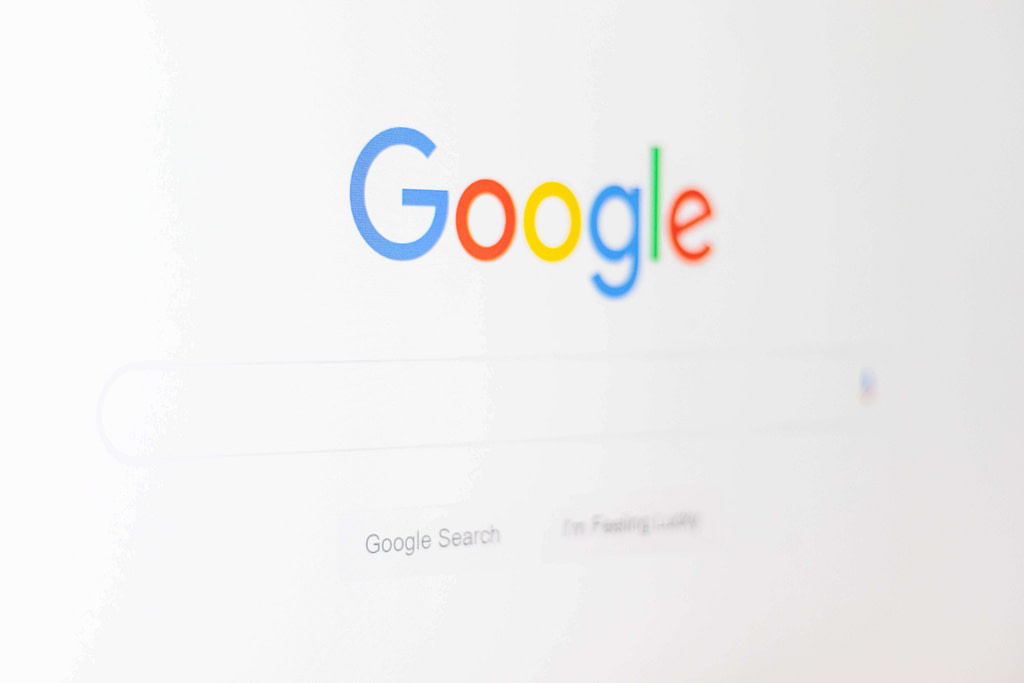 Frequent posting of valuable content is a vital ingredient in the Search Engine Optimization strategy. Let's assume that you have a multilingual website designated for a specific region.
In that case, the only correct way of performing SEO is to do keyword research in the language of our target audience. We do keyword research for the newly created text. Then, words with high search volume and low competition need to be planted info the text. Bread and butter, huh?
We don't translate the original Copy as it is. Here's why.
So, let's say we talk about the Scandinavian and Eastern European countries. If you have a text in Polish that you want to translate into Norwegian. You order a regular "dry" human translation. As languages are rich in synonyms, the translated text is very likely to contain one of the synonyms with a low or no search volume in the translated language. Then the whole text loses its value. It won't be findable.
SEO for a multilingual website (including E-commerce/Internet stores, too) should always be arranged in a proper way to maximize results and to get your website high in the search results. It applies to all regions and all languages. Don't try to save money on outsourcing your Web Copies to translators without SEO knowledge. It'll most probably decrease search volume and popularity because of missing killer keywords.
You can target numerous large audiences by doing SEO blogging in multiple languages. It'll attract thousands of visitors to your website.
Once you've sorted this out, you can plan on generating leads. Good luck with making wise choices!
Have you found this article helpful? Please share it forward. It would help us create more valuable content.